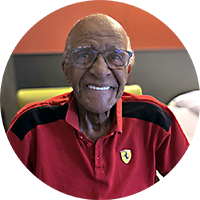 "I came to providence after being at the Hospital of University of Pennsylvania for a recent stay there for bronchopneumonia. My family said that I looked terrible, and they were very concerned about my health. Since coming to providence, I have progressed and no longer need oxygen and I feel great. I feel as if therapy and the nursing department has gotten me back to 500%. The therapy team is top notch, and the nursing staff is great, I would recommend providence. I am happy to be feeling much better, and I am looking forward to going home and getting back to my normal activities."
– Henry Stone
---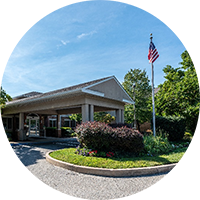 "I was informed about Providence through the social worker at UPENN Hospital after having an excellent experience there while being treated with lung cancer. When coming to Providence, the building was nice, clean, and up to date. The staff is very helpful. I enjoyed my physical therapy and speech therapy while here. One of the highlights of my stay was the nursing care I received. The nurse aides, and nurses are most helpful and took great care of me. I would recommend Providence Rehab. I am happy I chose this facility to come for my short-term rehabilitation."
– Mei Mei Tsai
---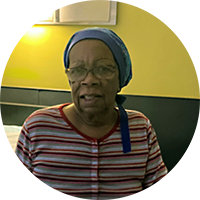 "I went to the hospital because I felt weak. It turns out that I had an infection which caused me to feel sick and not be able to move around as well as I am used to doing. After a couple of days at the hospital the doctor told me that I should go to rehab for a short time to get stronger before going home. I am glad I went to Providence because everyone here is so nice! The nurses took care of me every day – they made sure I had my medicine and that I was staying healthy. The therapy team worked with me to try to do a little bit more each day. I felt like they paid attention to what I needed and that was important to me because I live alone. After 2 weeks, I felt much better and was ready to go home. I would recommend Providence for their nice staff and hardworking therapy team."
– Barbara West
---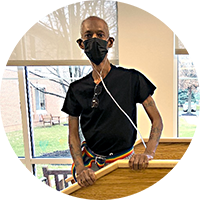 "I went to the hospital because I was having trouble walking and taking care of myself at home. The hospital team recommended I go to rehab before going home and I picked Providence. The nurses took really good care of me, and the therapists helped me get stronger. Providence has different doctors who come see you to make sure you are getting better. I am able to walk with good balance and I don't worry about falling anymore. I am thankful that I came here after the hospital so I could get stronger before taking care of myself at home."
– Joseph Robinson
---
"I came to Providence Rehab on antibiotics for my lungs. I did my course of treatment and enjoyed my stay here. Physical therapy was fantastic and Bridgett is great at what she does! Her personality helped me to continue to do what I needed to keep my strength up to be able to go home soon. Everyone here was attentive and I would recommend Providence to anyone who needs to heal. Thank you!"
– James Carr
---
I Absolutely Recommend Providence for Anyone Who Needs Rehab!
This is my second stay at Providence Rehab. I just had foot surgery and decided to come back again because I had a wonderful stay the first time, and the ratings online are so good. Everyone here makes you feel very comfortable and the facility is kept very clean. I have been in other facilities over the years and none of them can compare to Providence. The PT team is top-notch; I would absolutely recommend that anyone needing rehab give this place a try. I would like to thank Sesay, Rodney, AJ, and Kona for always going above and beyond for my care.
This place is a 10 in my book! Thank you for everything!
– Valderine Heard
---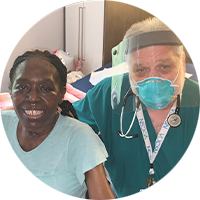 Now I Can Do Things I Thought I Would Never Be Able To Do Again!
"I had a great experience at Providence. I was able to end up doing a lot of things I thought I would never be able to do again. With the amazing help of Alan, the respiratory therapist, my trach was taken out. I am now able to breathe on my own again and speak again. I truly appreciated everything my CNA Yvette did for me. She was always there when I needed her and so helpful. My nurses were amazing as well – everyone made me feel like I was at home. The facility was very nice, clean and I will definitely be recommending my friends and family if they are ever in need of rehab."
– Marilyn Williams
---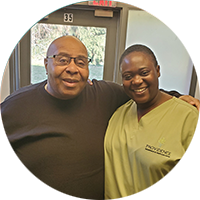 "I just wanted to let you know that I really enjoyed my stay at Providence. Your staff does an excellent job.
Rita, A.J., and Desirae were really good at providing whatever care I needed. All the therapists were very helpful. Valerie in activities always made sure I had something fun to do. The housekeepers kept my room in good order too! Overall my stay was smooth and uneventful."
– Derrick Hinton
---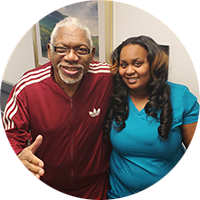 "I came in after my stroke and I was in bad shape. I couldn't walk and could barely stand. I went to therapy and did all their exercises and here I am walking again! I got stronger and I feel great now. Desirae and Rita were always there to attend to my needs. I felt well taken care of. I really enjoyed eating my meals in the dining room; I hope I didn't gain a couple of pounds during my stay! I also liked getting to meet people.
I had a great experience and I think anyone else who comes here will too."
– James Seward
---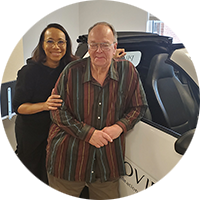 "My experience at Providence was just fantastic! The room service was always on the ball. The therapy department kept me real lively! I really enjoyed the meals in the cafeteria. Not only was the food top-notch, the service was great too. Valerie and the rest of the staff were amazing. The administrative staff was helpful and answered all my questions.
I would highly recommend Providence Rehab!"
– Peter Moskow
---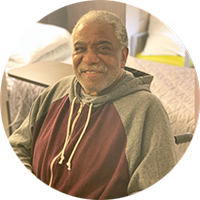 "I got stronger while I was at Providence! The physical and occupational therapists I worked with were great! They pushed and got me moving and motivated me to do well. They were very personable and felt like I could tell them I wanted to work on for my goals. The nurses and CNA's were great too. They gave me the attention I needed and treated me well.
This was my first time in a rehabilitation center for therapy and it was a great experience, I did not want to leave! I would recommend Providence to anyone that needs therapy!"
– Berry Morgan Jr.
---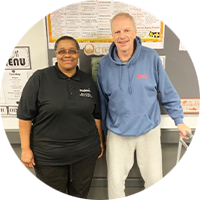 "The therapy at Providence was great. Occupational therapy would come first thing in the morning because I was up early – I liked that they could work with me. Physical therapy started me out a little slow but they got me going and I got stronger. They would measure my flexibility in my leg, got me to walk up and down the hallways, and walked me outside. The nurses were on top of my medications – Desiree was a great nurse and so was Rita, my CNA.
The meals at Providence are great. I needed to gain weight and I did, I enjoyed every meal. The breakfast and lunch program they have is great and even when I ate in my room, I really enjoyed what they had on my tray. The dietitian saw me when I first came in and made sure I got what I liked while I was here and I got everything I wanted. I liked that Valerie from activities came around every day, offering puzzles and snacks."
– Donald Hoffman
---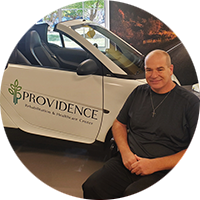 "When I first came in, I was pleasantly surprised to see how beautiful the facility is! My family was really happy to see that I was well taken care of. The nursing staff was excellent. Karen always did a great job attending to all my needs. Valerie from activities is unbelievable. She was always there. I never needed to ask for her. Her presence was always comforting. I made great progress in therapy. Allison, Michelle, and Maurice all helped push me to succeed.
Now that I am done with my rehab I would highly recommend this facility. It's been an awesome experience!"
– Benjamin MacMichael
---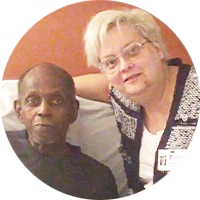 "I came to Providence for the in-house dialysis and therapy, and it was great. I really liked how the dialysis was convenient and I got to relax in bed while I was being dialyzed. The dialysis staff that took care of me were very professional and considerate. When I was transitioning home, they made sure it was a very smooth transition and set me up with dialysis in the community. The therapy department was great too, they were productive, interactive and kept me going. I would walk, and they encouraged me to keep moving, and I did.
I would definitely recommend Providence to those who want inhouse dialysis and for therapy."
– Thomas Brown
---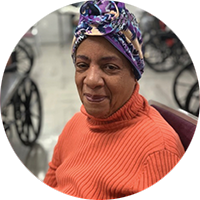 "I really enjoyed my time here at Providence. The therapy helped me a lot. I was very stiff at first and they got me to exercise and it made me feel better. They walked me around the building and got me to do stairs too. Ellen was a great therapist, I enjoyed my time with her. The food was very good too – the mac and cheese was my favorite. I went to the breakfast and lunch program which was good. I did not wait long for my food which was great! They had cheesesteaks for lunch, bagels and eggs for breakfast. Leo was very fast at preparing the food and Valerie who took orders was quick and very nice.
Overall, the staff was very nice and I could talk with them. They were personable! The nurses gave me my medication on time and they helped manage my pain. Laura, the care navigator, was helpful, she set me up with homecare. Activities were a great time. They had bingo, chapel services and wonderful entertainment!"
– Brenda Mack
---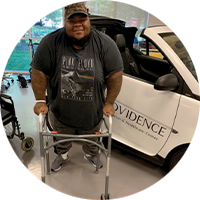 "I love it at Providence! It is top notch and a five star place to be. The people at Providence make you feel that you are more than just a patient. They treat you like you are human and it has a family atmosphere. My therapists, Marcus, Michele and Lan were great. The doctors told me I would not be able to walk and now I am walking 200 feet! Each week I saw myself walking further and the therapists motived me to keep going, were honest with me and told me what needed to be done. Chenita, the nurse, is great. She talks to you and gives you that attention. Juanita, the unit manager, is great too. She is very helpful. The activities help keep your day going and they have good games. Valerie from activities was great. She was upbeat and helped get people involved. Jonathan, the administrator is very knowledgeable and is someone you can rely on. The director of nursing, Bill, makes sure things get done when you need help with anything.
I would recommend Providence to anyone that needs therapy!"
– Gerald Boyd
---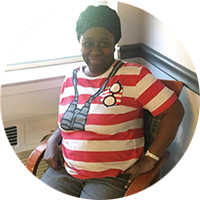 "The staff here has been great – I love them all! My aide, Merline has been great, she was very helpful to me! The therapists have been great too! I like getting up early in the morning and getting my day started. The therapists came to get me first thing in the morning which I loved! I could joke around with my therapists. I created a motivational song and sang it with them. They made me walk! I love my therapists! While I was at Providence, the food was good too. I enjoyed my stay and had fun while I was here.
I would recommend Providence to others who need therapy!"
– Maxine Smith
---
"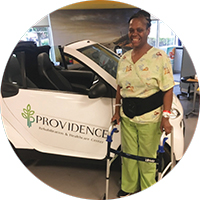 I feel stronger after having my physical and occupational therapy at Providence Rehab! The therapists were efficient and kind and always made sure to have my back brace on properly for every therapy session. The therapists were easy to work with. They were very personable and made me feel secure when we were walking and completing the stairs. The nurses I had were wonderful as well – Gigi and Chenita were very helpful. I felt informed and kept in the loop with my care. I also had a few wonderful aides that helped me with everything! I would recommend Providence to others who need therapy!"
– Crystal Davis
---
"I did not think I would be walking this fast! I have been at Providence over a week and I am walking pretty good and completing a fullflight of steps! Everyone here at Providence has been wonderful—from housekeeping to the kitchen and nursing staff—they are all amazing! The physical and occupational therapists were very good. I was very pleased with my exercises and they were not too straining on my body. I feel much stronger and am very happy with my fast recovery!
I would most deinitely recommend Providence to anyone that needs rehabilitation therapy!"
– Cleo Jones
---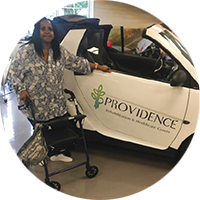 "I'm so glad that Providence was recommended to me for my rehabilitation! The physical and occupational therapists have been wonderful, pushing me to reach my goals. The nurses and clinical team were all so kind and helpful. I couldn't help but walk out of here due to the great team and care received! Thank you Providence Team for helping me in my recovery!"
With Gratitude,
Robin Cephas
---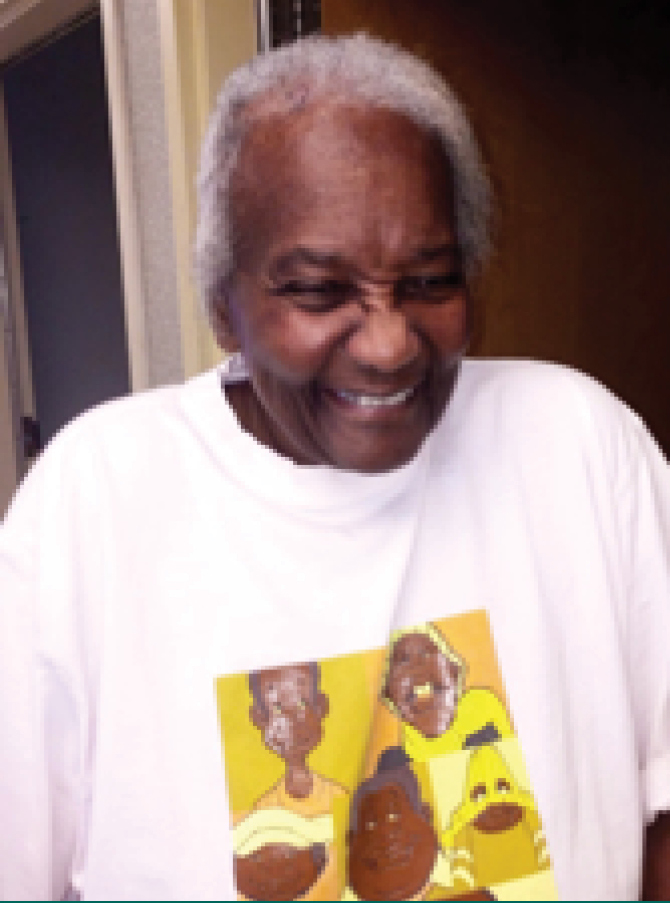 ALL THE THERAPISTS ARE EXCELLENT WITH THEIR ASSISTANCE.
"Therapy has been excellent! Since I first got here till now, I feel so much stronger. I am more confident in my abilities to move further on my own, and am ready to discharge home! The nursing care has been excellent too. My medications come on time, the nurses answer my questions, they can tell what I am taking, what my medications are for and what they are doing for me. I would recommend Providence Rehab for anyone in need of therapy after being in the hospital."
-Barbara Beckett
---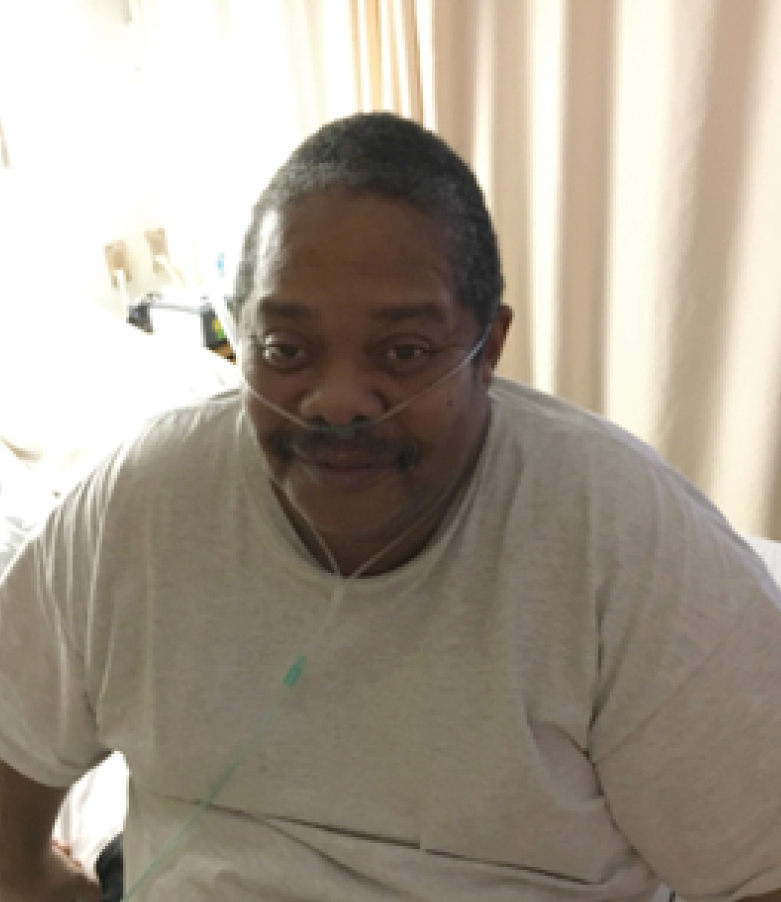 THE NURSES AT PROVIDENCE ARE ATTENTIVE AND VERY HELPFUL!
"Therapy went great when I was here at Providence! They were real hands-on, warm, welcoming and nice. Everyone made me feel at home. From when I got here till now, I feel stronger and ready to go home. I was treated very well and was very pleased with the service here. The staff is very professional and I would recommend Providence to others that need rehab."
– Andre Peoples
---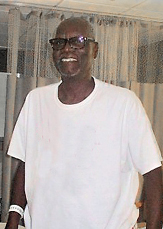 MY REHAB AT PROVIDENCE WAS FANTASTIC!
The center had a great feel to it and the team who cared for me could not have been friendlier. The nursing team provided me with great education on my medications – something that was very helpful to me. My condition and endurance improved greatly while under their wonderful care. I would easily recommend Providence Rehabilitation & Healthcare Center to my friends and anyone in need of rehabilitation!
With much gratitude,
Andre Fulton